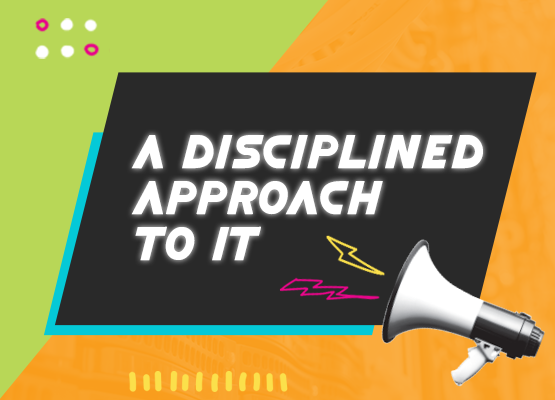 Why Am I Excited for "Reducing Vulnerability and Improving Compliance: Lessons Learned From Federal Customers?"
Any government network can be a difficult environment to monitor. Software restrictions, cipher requirements, and organizational dictates aside, they're also some of the most interesting environments to monitor. I'm incredibly excited to hear from Peter Anderson about his integration stories with various federal environments and moving from requirements gathering to proposals to execution and then follow-up.
There are lessons government agencies use which could (and should) be used by other organizations. You don't have to do everything, but if you can just plan your technology projects like the federal government, I'm sure you'll be one step ahead before you even start.
Why Am I Excited for "Leading Edge Deployments and Customer Innovations?"
Frankly, this is one of the sessions I'm most looking forward to this year because I know many customers continue to grow and evolve, and the need to think about monitoring at an enterprise and/or global scale is top of mind for many people. I've spoken with many customers about how they need to scale up and scale out or expand to the cloud, but I only get to work with them for a brief time. Having Holger and Sascha talk about some of these large deployments will be incredibly informative.
Working with an organization as it moves from small- to medium-sized, medium- to large-sized, or large- to enterprise-size can certainly be a challenge. Understanding the limits of software and solutions—including when you can stretch those limits, when you can outright ignore them, or when you need to scale up/out—is part of the IT professional's job description. I'm sure to use some of the insights from Holger's experience the next time I'm asked about monitoring at large scales.
Why Am I Excited for "Threat Detectives?"
Destiny is my near-perfect foil when it comes to security. I don't care enough and she's passionate about it in ways that are hard put to words. Like Tom, she has zero problems telling you your security posture stinks. Thankfully the two of them are also happy to help people shore up their defenses.
I'm excited for both the content and the way they are presenting. I know I can be better about my outlook on security and I'm looking for the tools to help me grow.
Why Am I Excited for "Orion Dashboard Tuning: Making the Message Match the Audience?"
Turning data into information and turning information into decisions isn't the easiest thing to do—especially when you aren't directly connected with the decisions. As monitoring engineers, we find ourselves in this situation frequently. We present the data, but we aren't always invested about what the data represents. This is where dashboards—specifically those for other teams—come into play. Building a dashboard for yourself might be simple, but building one to enable other teams to make crucial business decisions might be a little more challenging.
Thankfully, we have Chrystal and Tony to help lay the foundation on what makes a good dashboard and how to begin the discussions necessary to turn your data into decisions.