Take the Network Performance Monitor (NPM) Demo Challenge today for a
chance to win a Tornado Sport Foosball Table!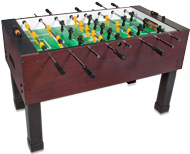 It only takes 10-15 minutes to take the challenge. Just complete the
5 question network monitoring quiz using the live NPM demo.
www.solarwinds.com/prize-a-day
Not interested in today's prize? Sign-up for daily alerts to learn
about other cool new daily prizes.
*Must be a U.S. resident to be eligible to win.