After more than 6 months of extensive beta tests (not that we're complaining) and with lots of feedback from our beta users (thank you!), we're excited to announce the release of the new SolarWinds
PapertrailTM event viewer - sleeker and more readable than ever!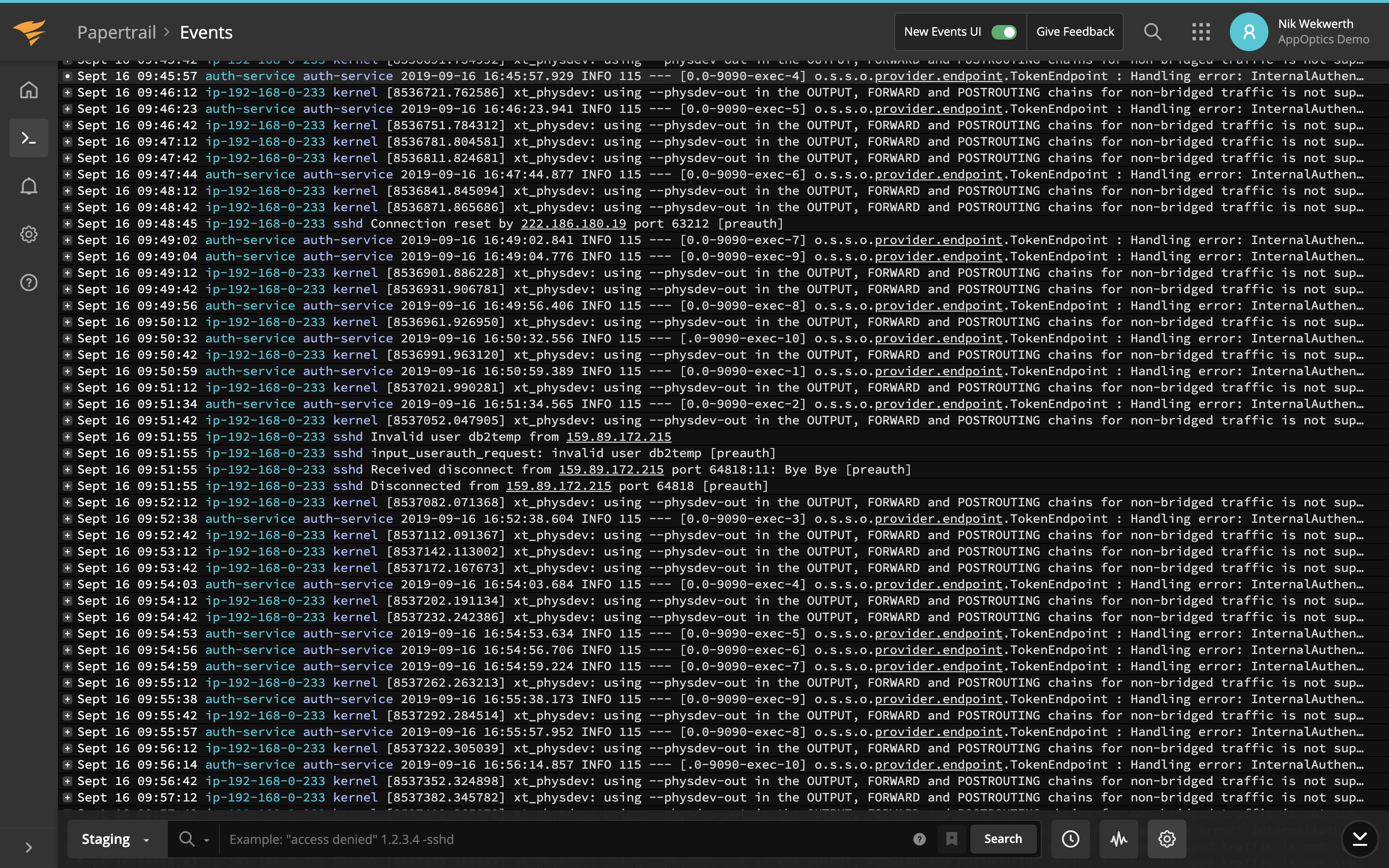 Rebuilt from the ground up, the new viewer is designed to improve usability and performance by giving you the ability to:
Customize fonts and line spacing

Select a theme (there's now a light mode!)

Hide the application chrome to maximize real estate
It's everything you need to find and troubleshoot issues fast! -- see it for yourself! Click the toggle at the top of your event viewer and let us know your thoughts.